CONCRETE AND CLAY TILE ROOFING
Serving the Front Range with High-Quality Clay and Concrete Tile Roofing Installation
First-Class Clay and Concrete Tiles
Get high-quality roofing tiles for a reasonable price
Reliable Material You Can Trust
You deserve the best quality materials for your new roof. Holladay Grace is qualified and certified to install the top-of-the-line materials in the industry
Stunning Tile Designs
Your home, your vision. Get a top-rate roof with the curb appeal to match
Proven Industry Experts
Over the past 43 years we have seen just about every roof problem. With Holladay Grace, you can rest assured we have the correct solution for your problem.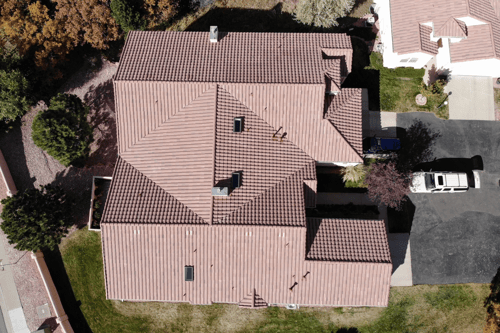 Clay and Concrete Tiles Custom-Fit for Your Home
Clay and Concrete Tiles come in a very wide variety of styles that can help set your home apart from others around it. Clay and Concrete tiles offer a higher curb appeal and set your home apart from your neighbors around you.
Clay and Concrete Roofing Tiles That Bring Curb Appeal to Your Home
Clay Tiles - Clay roofing tiles are a durable and attractive option for homeowners who want a high-quality, long-lasting roofing material.
Concrete Tiles - Concrete roofing tiles are a popular roofing material made from a mixture of cement, sand, and water. They are molded into various shapes and sizes, and can be designed to mimic the look of other roofing materials such as clay or slate.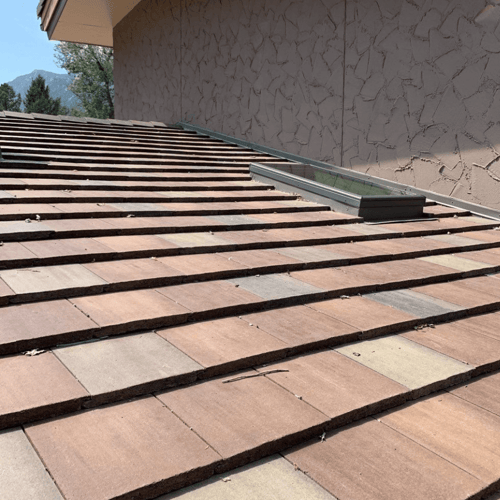 Why choose Holladay Grace
Family Owned and Operated
HG has been family owned for decades. We believe in being stewards of our Colorado communities by participating in, and financially supporting numerous local organizations and non-profits where we do business.
Family Owned and Operated
Superior Project Management
Through decades of experience, we understand and know how to manage all types of projects regardless of complexity.
Superior Project Management
Best-in-Class Quality Control
HG has a proprietary Quality Control System to ensure our work is done right the first time.
Best-in-Class Quality Control
Long-Term Accountability
HG has been in business since 1979, and we stand by our work.
Long-Term Accountability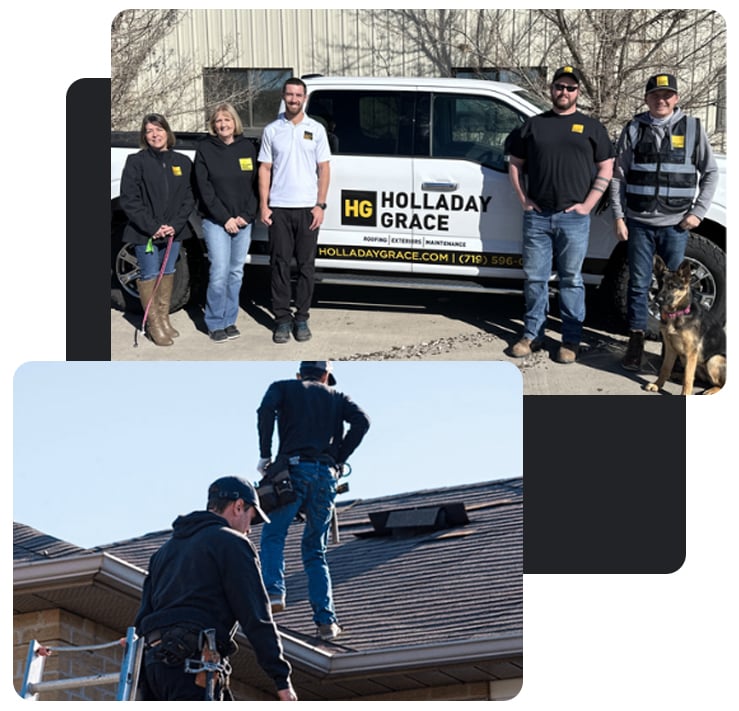 WE'RE HERE FOR ALL YOUR ROOFING NEEDS
Get an Inspection
Start by scheduling an inspection with one of our expert team members. They will complete a comprehensive inspection and explain the findings.
Choose Your Roofing Solution
There may be times when we present multiple options or solutions. We will be sure to explain the pros and cons of each option.
Have Confidence in Your Roof
If you have made it to step three and do not feel confident in your solution, we haven't thoroughly explained everything to you to ensure you are confident in your solution.
PROUDLY SERVING COLORADO'S FRONT RANGE WITH EXPERT ROOF REPLACEMENTS SINCE 1979
SCHEDULE YOUR INSPECTION TODAY
Your home is your castle and we're here to help you protect everything inside. Whether your home was just hit by hail or you notice older damage, Holladay Grace will help you diagnose and remedy the problem.
Curious about your roof's condition? Holladay Grace provides free roof consultations and inspections to identify any problems or simply give you peace of mind. Fill out the inquiry form or call us today.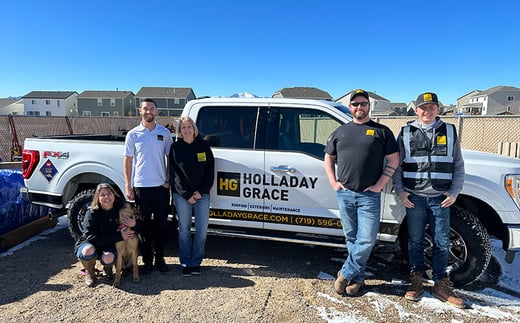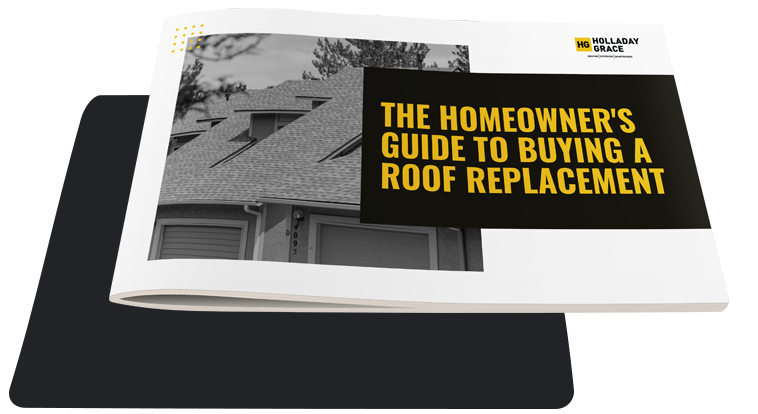 FREE DOWNLOAD
THE HOMEOWNER'S GUIDE TO BUYING A ROOF REPLACEMENT
Buying a new roof can be very daunting, not only because of the cost but also because of the many factors in the buying process. Holladay Grace has created this guide to help you make the best purchasing decision for your home.