COLORADO SPRINGS ROOF REPAIR SERVICES
Whether you're dealing with a leaky roof or missing shingles, our team can quickly and efficiently repair any damage to your roof.
Extensive Repair Experience
The Holladay Grace repair team has over 100 years of combined experience repairing both commercial and residential roofs.
Personalized Service, Every Step of the Way
We understand every project is different. The Holladay Grace team will work with you to ensure we meet your expectations throughout your entire project.
Proven Industry Experts
Over the past 43 years, we have seen just about every roof problem. With Holladay Grace, you can rest assured we have the correct solution for your problem.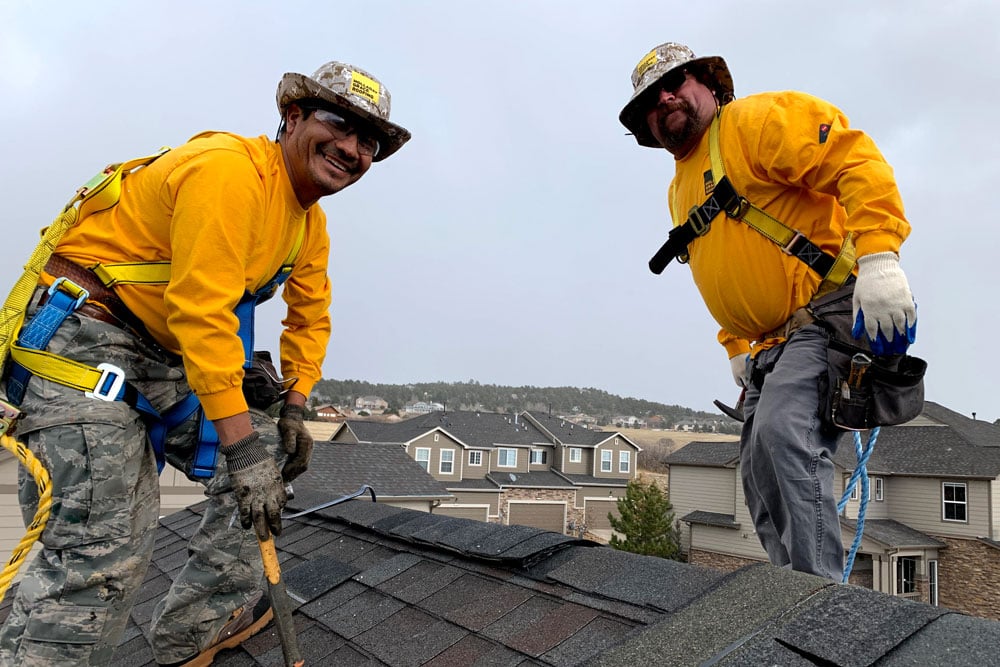 Are You Having Trouble Finding a Quality Exterior Repair Contractor?
Trying to find a qualified and quality exterior repair contractor can be difficult and often stressful. It can seem like a daunting task to sift through what seems like endless exterior repair contractors in an attempt to find a quality one. We at Holladay Grace aim to change that for the home and property owners of Colorado Springs and the Front Range.
Why choose Holladay Grace
Family Owned and Operated
HG has been family owned for decades. We believe in being stewards of our Colorado communities by participating in, and financially supporting numerous local organizations and non-profits where we do business.
Family Owned and Operated
Superior Project Management
Through decades of experience, we understand and know how to manage all types of projects regardless of complexity.
Superior Project Management
Best-in-Class Quality Control
HG has a proprietary Quality Control System to ensure our work is done right the first time.
Best-in-Class Quality Control
Long-Term Accountability
HG has been in business since 1979, and we stand by our work.
Long-Term Accountability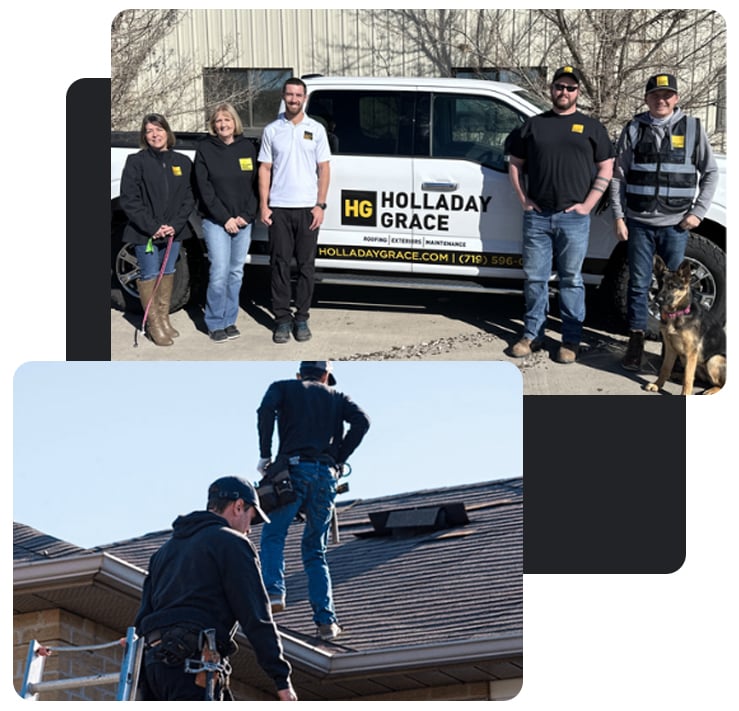 Our Simple and Efficient 3-Step Process
Inspect
Using a comprehensive checklist, we thoroughly inspect your property's critical interior and exterior areas to pinpoint the issue.
Report
Following our inspection, we'll provide a detailed analysis outlining any damages, documented with photos, diagrams, and notes. Simple repairs can be completed on the spot.
Restore
Our certified expert will meet with you to discuss the details of the damage, your options, financing, and pricing.
PROUDLY SERVING COLORADO'S FRONT RANGE WITH EXPERT ROOF REPLACEMENTS SINCE 1979
SCHEDULE YOUR INSPECTION TODAY
Your home is your castle and we're here to help you protect everything inside. Whether your home was just hit by hail or you notice older damage, Holladay Grace will help you diagnose and remedy the problem.
Curious about your roof's condition? Holladay Grace provides free roof consultations and inspections to identify any problems or simply give you peace of mind. Fill out the inquiry form or call us today.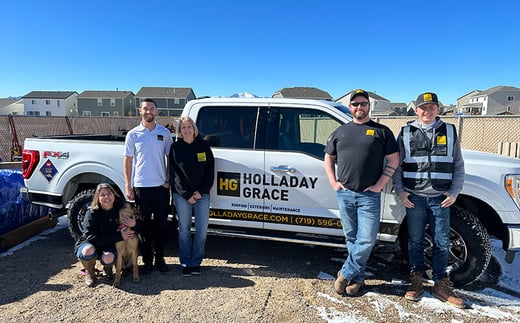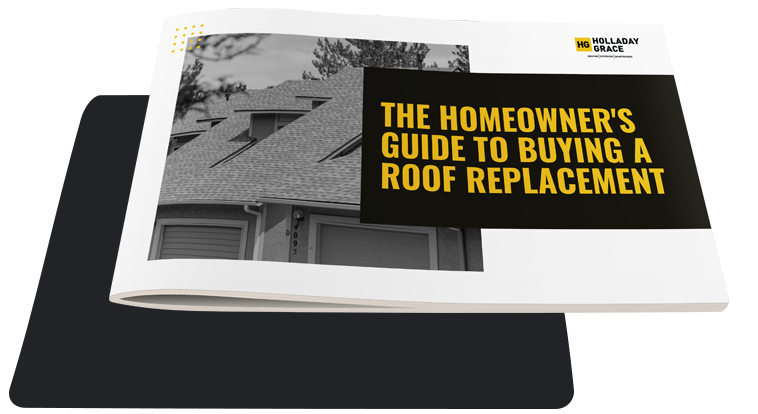 FREE DOWNLOAD
THE HOMEOWNER'S GUIDE TO BUYING A ROOF REPLACEMENT
Buying a new roof can be very daunting, not only because of the cost but also because of the many factors in the buying process. Holladay Grace has created this guide to help you make the best purchasing decision for your home.